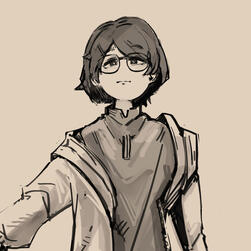 Ueha: Private Commission
2023
Commission Status : CLOSED(?)
---
Welcome, Before you order please make sure to read my term of service and my additional info at the end of this guide. This term apply is for personal use only.
Contact me :
Works
Below are my recent works and the artstyle I'll able to offer in my commission sheets, you can find more of my artworks on my Instagram or twitter.
---
Term of services
General terms
• The prices can change based on the details of the character/attribute design.
• I have a right to decline the work I'm not comfortable with.
• No refund
•Commission work might be posted on my social media and portfolio after the client's approval.
•The client may upload commissioned work anywhere with proper credit to me as the illustrator
Copyright & Usage
I, Ueha (The artist).
•I reserve the rights to cancel and refund the order at any time (urgency)
•I will NOT claim intellectual property (IP) of the commissioned artworks
•I reserve the rights to post the commissioned artwork online, in my portfolio as well as publication such as artbook.
You, (the customer/commissioners).
•You may upload the commissioned artworks to your social media
•You may NOT make profit from the commissioned piece (reselling,etc.)
•You may NOT alter the commissioned piece without me (The artist) concent.
•You NOT permitted to use my art's in training for Ai(artificial intelligence) Or ML(machine learning) models.
DOs & DON'Ts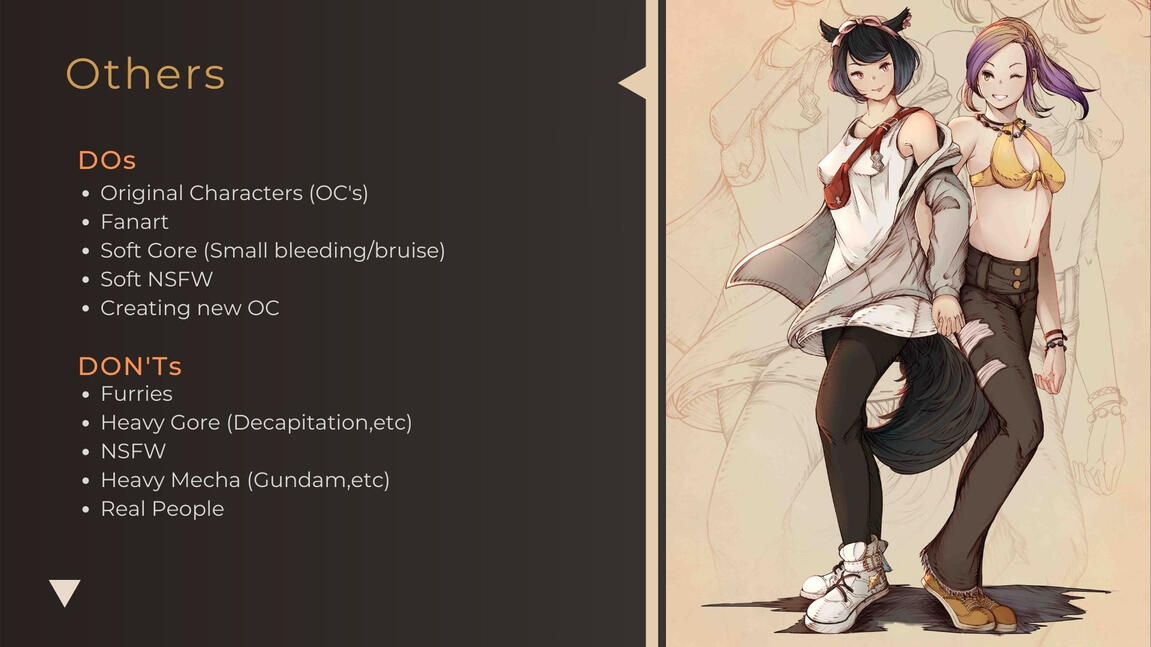 ---
Price List
---
How to Order
General terms
1.Pre-Agreement
• Contact me in [email/discord)
• in inquiry process, Please include all relevant visual reference of the character as well as which style you'd like your commission to be in my [Discord/Email].
2.Agreement
• I will ask you about payment method, i'll accept full payment upfront OR 50/50 up to the commissioner.
• I will sent you the invoice, you can find my paypal link in the invoice.
• Payment will be in USD currency through Paypal only.
3.Sketch
• A few days after the agreement process (depends on your queue), I'll send you an initial sketch and an alternative. at this moment, feel free to ask for any changes and give any feedback :)
• A fee will be added if you want something changed after this process.
4.WIP (Work In Progress)
• I'll share the estimated timeline of the commission to you.
• It will took 7 days - 2 months depending on the difficulty.
5.Delivery
• After 100% of the fee has been paid, I will send the high-resolution file.
• 300dpi in PNG formats & Transparent Character/'s in PNG formats.
---
You can contact me by clicking the icons below.
I'm looking foward to be working with you :)